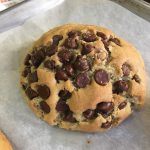 The best chocolate chip cookies I have ever eaten. And I have both made and eaten plenty.
---
Ready to get your batch of sweetness?

Fresh baked, small batch and always original. Butcher Shop Bake Company is here to provide you the most exciting thing you'll eat today!

Order Yours Today!