If you have any questions about ordering or have something special in mind that we may be able to help with, please contact us.
About Shipping
All orders ship out on Monday, unless USPS is closed, then the following day.
All orders must be in by Saturday night
Flat rate shipping through USPS(insured/tracking #)
Shipping for up to 7 cookies is $17 and up to 14 is $22
Add your cookies to the cart, then proceed to pay securely through PayPal
About Our Loyalty Rewards Program
Program is FREE Join Now
You must be logged in to accumulate points (login or register here)
Earn one point for every dollar spent on our products
Members receive special offers to earn double or triple points on purchases
100 points = $10 Loyalty Coupon
Redeem points for Loyalty Coupon by visiting your account page
$10 coupon may be used on any purchase of $10 or more
Points never expire; coupons never expire
Points and coupons are not transferable
Points do not apply to the already discounted subscriptions
About Our Subscriptions
Joining the Cookie Connoisseur Club you get 1 of each cookie I offer monthly, plus a chocolate chip and a brookie (6)
Select if you want 6 or 12 cookies delivered monthly
Click subscribe and finish paying

Debit and Credit Cards accepted

You will receive your first batch the following Monday
Fresh flavors of the month will be shipped monthly
The process for shipping is the same as above
Cancel your PayPal subscription to us anytime by clicking the Unsubscribe button
About Our Gift Cards
The eGift cards will be delivered through email to the recipient to redeem
Gift cards expire 365 days from purchase and are only redeemable on the BSBC website
The required taxes are not applied to gift card purchases, as they are applied to goods when redeemed
In the Area? Pick Up Fresh Sweets Today!
Our fresh baked sweets can be picked up at the following locations: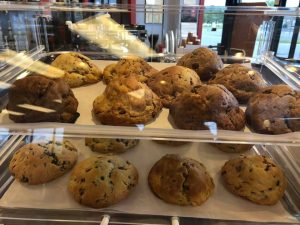 Deja Brew
Nitty Gritty (any location)
What's the Scoop